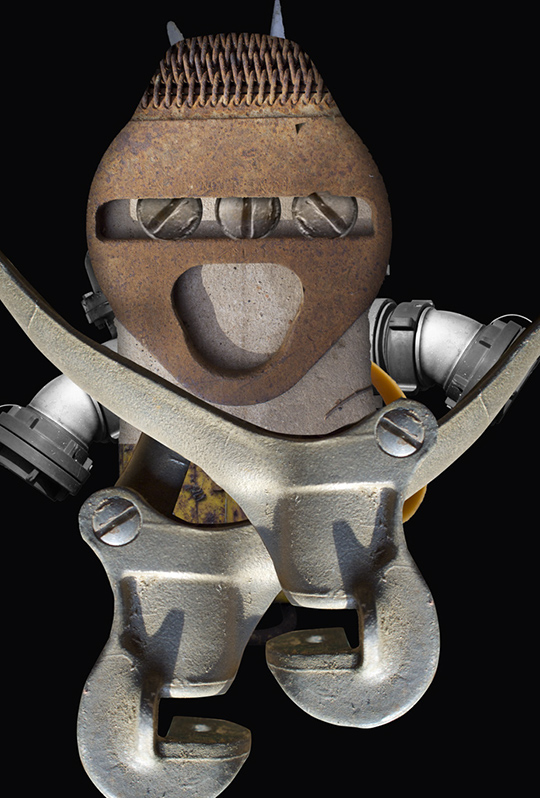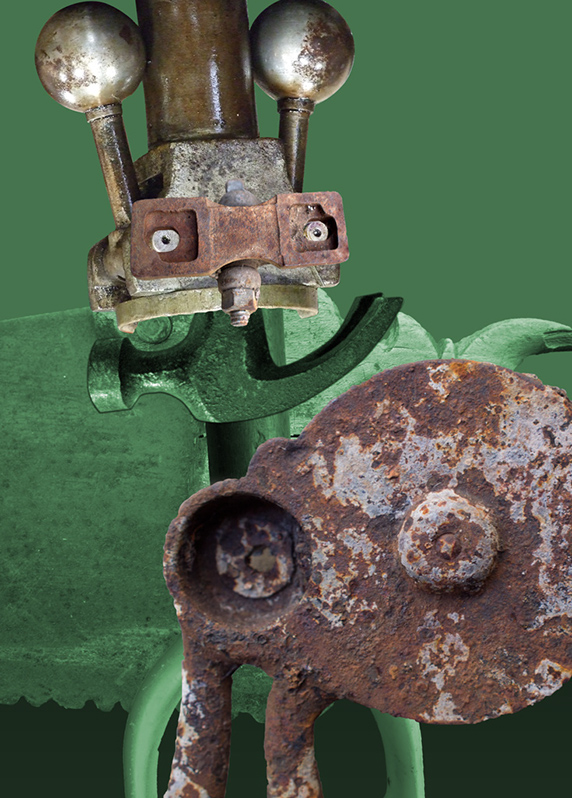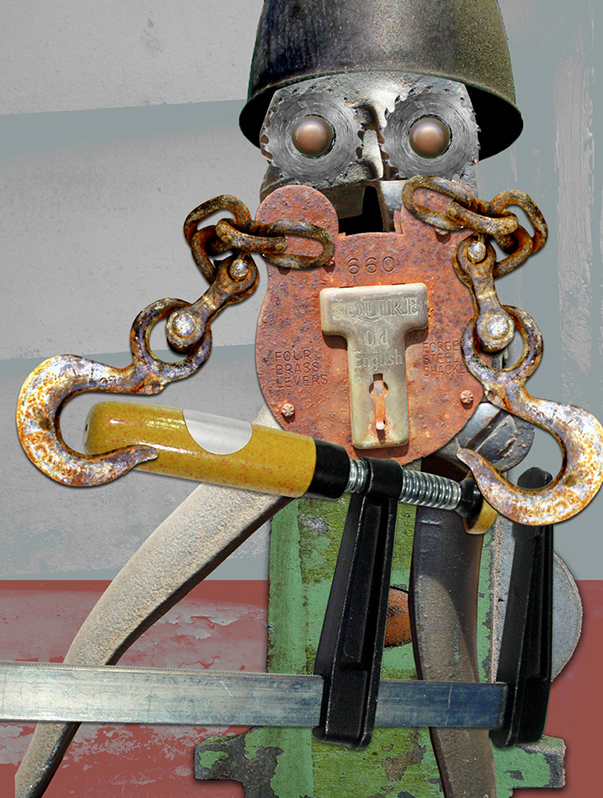 LOCK AND KEY
This exhibition of prints has been selected and named in reference to the
characters and events that populated Castlemaine Gaol throughout its long history. Virtual sculptures are created from found metal objects, including locks and keys that may even have shared histories with the Gaol itself. In this way the past comes alive with a playfulness that tempers the weight of the materials and subject matter. Lock and Key invites us to imagine the ghosts of gaols past and points to the infinite possibilities for animation and story-telling embedded in the inanimate object.
Exhibited at Castlemaine Gaol, Arts Open, March 2016
All prints in editions of 10. Printed on 100% rag archival paper.